This is folkie Elizabeth's page containing local folk clubs, favourite
folk festivals
and
other
useful web sites.
Some of the folk clubs in Brighton, Lewes and Sussex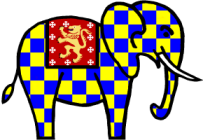 This folkie goes mostly to the very traditional
Lewes Saturday folk club
at the
Room in the Elephant
and the
Third Tuesday
informal folk evening now at Sandra's house (see below). I occasionally go to the more eclectic
Seaford
folk song club at the Royal
British Legion
Seaford and the Brighton Singers' Club at
Cellarfolk
.
The
Croydon Folk Club
can be reached easily by train but unfortunately for me I have to leave early to walk to the railway station for a reasonably timed train home.
Bryan Creer has created a wonderful automated list of
traditional music sessions
- free, participatory tune and song sessions happening in a loosely defined area roughly corresponding to Sussex, Kent and Surrey.
Sussex alone offers a folk event almost every day; see
whatson.brighton.co.uk/folk
for regular Sussex club meetings.
Third Tuesday

Folk Evening with Sandra (no longer second Monday)
Sandra's informal folk session is now back to the
Third Tuesday (15th-21st)
of each month (except August). We meet at
Sandra
's home in Lewes. This small, friendly folk session was started by Sandra over 30 years ago to share folk songs, folk music and traditional storytelling. It gives an ideal opportunity to try out new folk songs or stories or if you have not performed before. We always welcome newcomers. For more information please e-mail or call Brighton 504506.
Shapenotes or Sacred Harp songs
Another good opportunity for singing with gusto is with
Sacred Harp and Shapenote
, such as can be experienced at
Brighton Shapenotes
twice a month or Lewes on Second Monday.
The dots on the music stave are in four different shapes - fa, lah, sol, mi -and I for one certainly find these fa-so-la shape-notes easier to recognise and "read" than unshaped notes; there are only four different notes so I don't have to worry about different clefs or key signatures.
The Brighton-based band
Tight Squeeze
play for ceilidhs or barn dances who pride themselves on versatility and good musicianship. They are also good fun to dance to.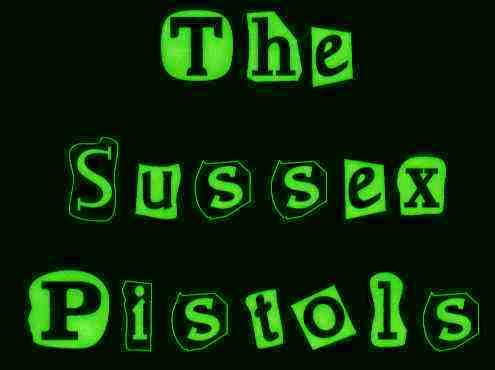 The
Sussex Pistols
are a well established ceilidh and barn dance band based in Lewes & Brighton.
Special Events and Festivals, hooray!
You can get to a lot of folk festivals by
public transport
- check online at
Traveline SE
large text and mobile (accessible) version, or the uncluttered and easy-to-use
Accessible Train Times
.
Sussex all-day sing at the
Royal Oak
, Barcombe, BN8 5BA, on the middle Saturday in January. See
Lewes Saturday folk club
web site for confirmation.
.
The
Sovereign Seas
Folk Festival in Newhaven features a large proportion of sea-songs and shanties, so everyone can join in. The fifth festival is 7th and 8th April 2018, based at Newhaven Lifeboat Station and raising funds for the RNLI Newhaven Lifeboat.
.
Chippenham
(easy by train!) offers festival-goers good song and folk club style sessions, and features some excellent talks on folk-song-related themes such as songs of the lumbermen, plus a number of dance workshops such as
morris
, Playford, contra,
belly dancing
, and sometimes sixteenth century or renaissance dancing.
Alcester
folk festival, a singers' festival in the lovely Cotswolds (get a train to Evesham, then a bus).
Crawley
festival is probably the nearest to me.
Travelling Folk Song&Ale
in Upper Dicker (a few miles from Berwick station) is a fairly informal, friendly and very popular event and includes a
walk on Saturday morning
.
"Laugh, drink and sing" with the
middle bar singers
in the Anchor at
Sidmouth Folkweek
. Oh no - I've been captured singing "Row On" in a weird, but thankfully short, clip on
YouTube
!
The
Whitby Folk Week
was well worth the trip - with Charles - when the first weekend was the weekend of the
Regatta
with tall ships and fireworks. Going by train via Middlesbrough takes 6h34 but
Traveline Yorkshire
recommends train to Scarborough then a one-hour bus journey, total 6h7.
The
Wail
, previoulsy the Wareham Wail, moved from Wareham to Verwood several years ago, where we have unaccompanied singing in two marquees and on Saturday at Midnight we share a roast pork "banquet" in another.
Barns are good not just for dances, you know ... at
Whittlebury Song and Ale
we did a lot singing in the barn. We made the rafters ring (see picture) in the four chorus-based "Big Sing" sessions but there are also three themed sessions where you could sing anything linked to the theme, tenuous links being allowed. The programmed singing was all unaccompanied singing (a capella) - no instruments.
At the
Tenterden
folk festival, as well as singing, dancing, making music and sitting in concerts, we also take a ride on the
Kent & East Sussex Railway
; I wonder what the other travellers think of it.
In 2009 I went to
Bedworth
for the first time and thoroughly enjoyed it - not least, thanks to Ali & Steve, the unexpected trip to the Village Carols at
Dungworth
.
Brighton has recently had excellent
Pub Carols
sessions in December, with rehearsals on November, organised by members of Brighton Morris. All good fun and grat songs from Sussex and beyond. My favourites are Blow Ye the Trumpet and Remember O Thou Man.
More festivals at
Froots
.
Other folkie sites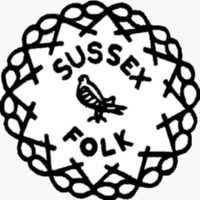 Sussex Folk Association
SUSFA
lists just about all the folk groups that meet in Sussex. An excellent, well organised and comprehensive folk site.
Listen to
A Folk Song A Day
by Jon Boden, a project that Jon set out to do for a year. That was June 2010 and it's still going. You can download the songs in iTunes. A Folk Song A Day includes lots of information about each song too.
Les Barker's
Mrs Ackroyd
pages. The most famous collections of Les's poems are the
Guide Cats for the Blind
double CD of Mr Barker's work recorded by a multitude of more famous people. Les has included a lot of
folk links
as well.
Words, words, words!
Local songwriter
Maria Cunningham
wrote songs about Sussex folklore and history and there is a web site set up in her memory called
Sing4Maria
. Here you can find previously unpublished recordings of Maria's songs. Maria's include
The Long Man
(of Wilmington),
Mad Jack
(Fuller), Hastings'
Jack in the Green
festival, the
Mary Stanford Disaster
, the
Hat in the Road
and the windmills
Jack and Jill
.
The best site to visit is
Mudcat.org
where you can find find folk song lyrics, discuss song meanings or provenance or ask people for lyrics and other information.
Other useful sites are
Robokopp Folksleider
with folk songs from across the world, the
Contemplator
's folk music search, Rod Stradling's
mustrad
musical traditions magazine, so-called
"celtic" lyrics
collection which includes a fair number of English traditional songs and even some recently written songs in English traditional style by English people.
There is a good list of many internet folk music resources at
Martin Nail
's site. Find all sorts of facts and figures about folk and a list of traditional songs at
Folk File: A Folkie's Dictionary
by Bill Markwick - you can spend hours browsing there.
For sea songs and shanties (or chanteys) - those lustily rhythmic traditional songs - try Contemplator's
songs of the sea
. I quite like to browse Schoonerman's
sailing terms
too.
I have written some songs in traditional folk style too. See what you think of my song for
September
and my song for
Wet May Bank Holiday
.
Some local Morris sides
Brighton
Morris Men (mainly Cotswold),
Cuckoo's nest
for women,
Sompting Village Morris
(Cotswold, North-West, Sussex and Border Morris, ladies included),
Old Star
(Border) Morris who meet at dawn on May Day (that's 4am!) at the
Hollingbury Hillfort
and lunchtime on New Year's Day dance outside the Pump House in Brighton Lanes. The women's morris
Knots of May
were formed in Brighton but now practise in Lewes. Also in Sussex is
Broadwood Morris
(Cotswold) which Doug used to dance with.