RSCDS Brighton Branch
Scottish Dance References
* Scottish dance groups locally in Brighton and Hove, Sussex and south-east England
* about dances and dancing
* dance supplies
* Community and activity sites for Brighton, Hove and Sussex

Images representing the linked sites are from the linked sites, and are not ours.


---
Scottish dance groups in Brighton and Hove, Sussex and South-East England
Sussex Association of Scottish Societies (SASS) is an "umbrella group" with representatives from each local SCD club and the branch. SASS co-ordinates SCD events in East and West Sussex. It also runs dances to raise money for charity and provides a list of Sussex Scottish dance clubs and the calendar of Sussex dance events.

Brighton and Hove SCD Club meets on Thursday evenings during termtime and organise more than eight Saturday dances a year.


Bognor Regis SCD Club
As well as evening and afternoon dances, Bognor run a day-school once a year.


Crawley SCD Club
meet on Thursday evenings, September to May for social Scottish country dancing.



Horsham SCD Club
meet Mondays September to May.

Mid-Sussex SCD Group meet in Hurstpierpoint Community Main Hall every Tuesday evening from 7.45, with the first half of the evening directed to beginners. Mid-Sussex are affiliated to RSCDS.

Hastings & St Leonards Country Dance Club run Scottish country dance classes on Thursday evenings in St Leonards on Sea.

Southwick SCD Club unfortunately stopped dancing in 2016.


Croydon and District Branch RSCDS, originally the East Surrey - West Kent Branch, Croydon branch run classes for beginners, intermediates and returners on Fridays and an advanced group on Wednesdays. They also run a Scottish dance ball in April.


RSCDS London Branch
As well as providing details for their own activities, London branch provide a spreadsheet of details for any and all dance classes and events across the south-east of England - the SE Dance Diary.



Scottish country dancing in Hertford
are the South East Hertfordshire Scottish Dance Society.


RSCDS Royal Tunbridge Wells Branch


MacLennan Scottish Group, based in London, are available to perform demonstrations of Scottish dances and highland dances such as the sword dance. Follow our link to the MacLennan Scottish Group web site for more information.


SERTA South-East Region Teachers' Association
SERTA supports teaching and teachers of Scottish country dancing, particularly in south-east England, and runs workshops.

From here you can go to the top of this page

About Dances and Dancing
Royal Scottish Country Dancing Society, RSCDS

RSCDS "headquarters" site provides details of all the workshops arranged in Scotland and from there you can find all branches and affiliated clubs around the world.


The Strathspey Server is a excellent resource run by Anselm Lingnau dedicated to sharing oodles of information about Scottish country dancing. I find the following services are especially useful
Scottish country dance database (SCDDB) with dance lists (lists of SCD events such as ours) with the option to view cribs (abbreviated instructions), diagrams, even videos.
SCDDB also has "entries" for formations, publications, and over 2,000 individual dances with information about the original publication, the music, recordings made and from there you can find the full instructions.
the mailing list, a forum for discussing any aspect of Scottish country dancing, be it dance descriptions, technique, the history of dances and dancing, learning or teaching, dance music and so on.
Strathspey archive where you can search for earlier conversations in the mailing list.
The Scottish Dancing Dictionary provides an easy to understand, comprehensive, classified and illustrated dictionary of Scottish dance terms. You can find over 4,000 dance instruction cribs and Scottish dancing YouTube Videos (try Polharrow Burn for example). Then there are sections on footwork, set structure, timing, hand positions, and 34 simple figures like casting and 24 complex figures like the espagnole or schiehallion reels, citing dances which contain them. It also lists various types of Scottish dance with examples.


The Dance Archives contains

dance instructions

for 219 dances, coming from the extensive Donald Collection held at the Central Library in Edinburgh.


The United Kingdom Alliance of Professional Teachers of Dancing and Kindred Arts provides support for our highland teacher and provides graded medal tests - and the medals themselves - for RSCDS Brighton dancers.



Grand Chain provides a large number of references to information on country, highland and ceilidh dancing, music and bands. Maintained by Ian Brockbank in Edinburgh.


RSCDS International Branch is open to anyone interested in Scottish Country Dancing. Their web site includes Campbell's Lists and find out which dances are currently popular in SCD programmes across the world. What dance appears most frequently in UK programmes? What are the most popular dances to start and finish a programme?


Celtic Circle lists classes and social events across continental Europe and is maintained by Annette and Volker Wörtmann and Peter Wöll, It is also available as a printed newsletter.


YouTube - selection of Scottish country dance videos yes YouTube has many videos and Janet Elizabeth has created a YouTube playlist of Scottish country dance videos and another playlist of highland dance videos. The videos listed have been created by people from all over the world. The quality is variable but some are really good.


Marucho's Animated Folk Dance GIFs is not a Scottish Dancing site, but the Animated Folk Dance Site by folk dance enthusiast Naohisa Hamada has these lovely gif images of a highland fling (left) and the country dance "Petronella" (right).
See Galleries 2, 1 and 5.

From here you can go to the top of this page

Dance supplies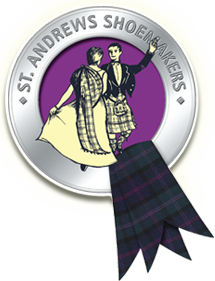 St Andrews Shoemakers, previously known as James Senior, sell specialist shoes, clothes and accessories for Scottish (and Irish) dancing. You can buy ghillies, pumps and brogues here online. The web site is fairly easy to use and there are many satisfied customers in the Brighton branch but prices have been rising.

Arabesque is an online shop saying it sells James Senior shoes. It may be worth looking as their colour range is different from James Senior, but watch out for higher prices.

Scottish Dance Shoe Company of Wembley sell just one style of ghillie and one style of pump but their shoes are cheaper than James Senior. I have not tried their shoes.

Thistle Shoes make shoes and sell them online - boots, brogues and ghillies as well as shoes for highland and country dancing.


The RSCDS onlime shop for CDs and books and for a range of dance accessories like the silver kilt pins, greetings cards with the crown motif and RSCDS tartan by the metre.

John Kinloch Anderson is a leading kiltmaker and supplier of all Highland dress accessories who requested a link. Website looks good, waiting for consumer feedback.

From here you can go to the top of this page

Community and activity web sites for Brighton and Hove and Sussex
This Activity Finder is provided by Brighton & Hove City Council in their Sport and Activity pages. The council encourages local people into physical activity by providing a directory of activity groups and sports groups.

escis is the East Sussex Community Information Service, maintained by East Sussex County Council.



WestSussex.Info is the West Sussex information service, telling you what's on and where.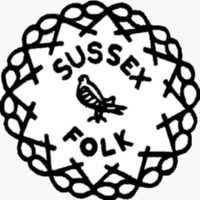 Sussex Folk Association, SusFA provide an excellent classified directory of various folk dance clubs, organisations and events in Sussex including a section on Scottish country and highland dance.


The The Argus is Brighton's local daily newspaper with local weather, news reports and features.


Brighton & Hove City Council has a section on its web site with information on local transport and libraries, plus details of city-sponsored arts and cultural events.


Visit Brighton is the tourist board web site for hotels and tourist information.

From here you can go to the top of this page

Scottish Country Dancing Holidays
Visit scottish-country-dancing-and-walking-holidays.com to find out about their range of dancing holidays for the coming year in places like Harrogate, Great Yarmouth, Eastbourne(!), Matlock, Symonds Yat and Morecambe. Scottish Country Dancing Holidays has been recommended by one of our members who thoroughly enjoyed holidays with them in Scarborough in 2014 and Budapest in 2015.